Two of Jersey's main office blocks are on the cusp of being sold.
Property agents say that the first building in the International Finance Centre, which was on the market for £43.3million, has attracted seven bids, and they are now finalising 'heads of terms' with the purchaser in what's being described as a very positive local commercial property market.
The building is owned by the States of Jersey Development Company.
In addition the larger Gaspé House (165,000 sq ft) at the end of Esplanade, home to Royal Bank of Canada and Deloitte, has attracted three potential purchasers with bids at, or above, the asking terms – reported to be around £90m – in what could be the largest single asset sale the Channel Islands has seen, for developers Dandara.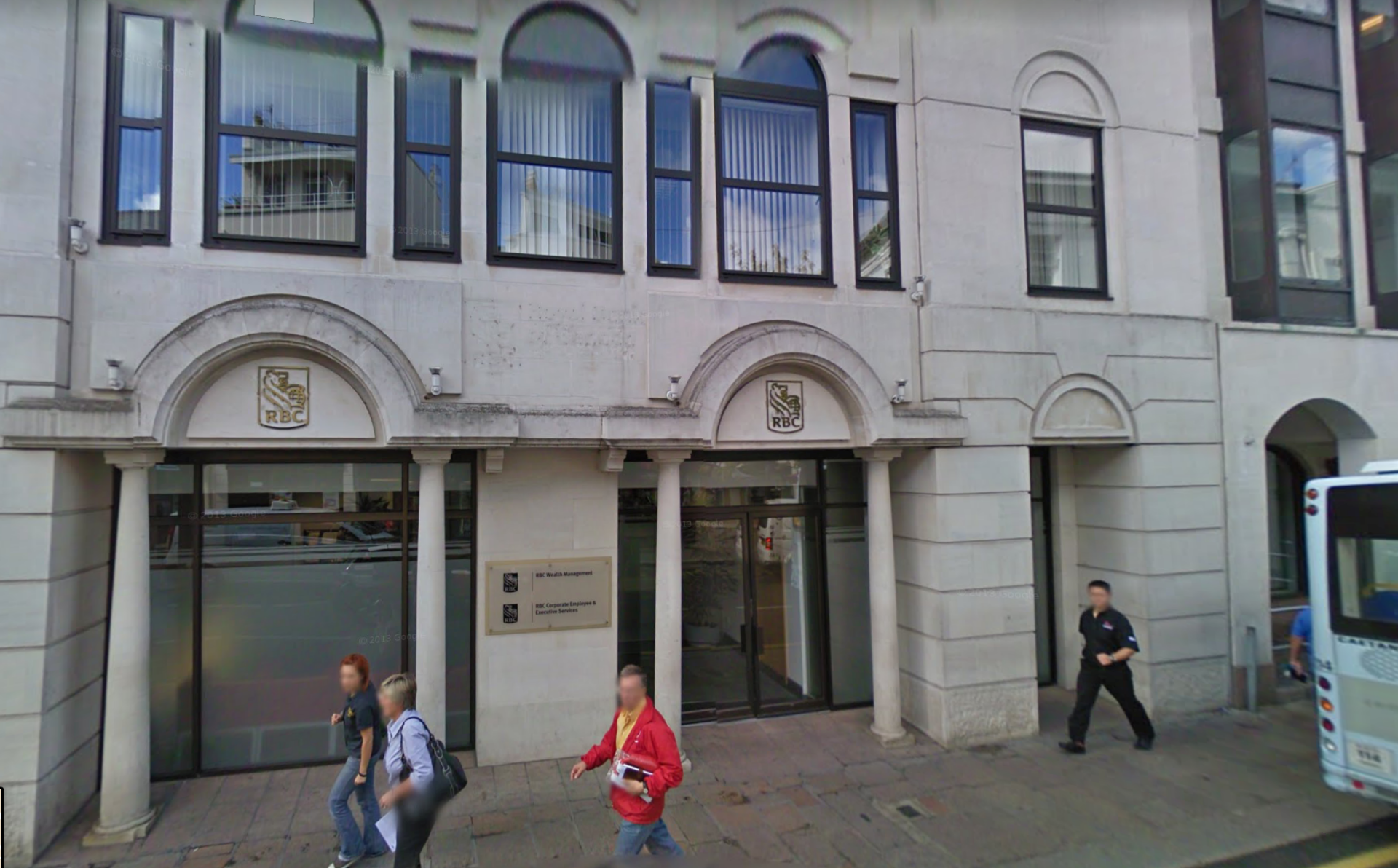 Pictured: the old RBC building in Broad Street, soon to be announced as a new base for the States (Credit: Google Maps)
The news comes as the States home in on leasing the old RBC offices in Broad Street as part of an office modernisation project aimed at bringing public employees into fewer buildings in a bid to reduce costs; last week the States Chief Executive Charlie Parker suggested that the current States HQ in Cyril Le Marquand house could be used for housing.
Pictured: the first of the planned six IFC buildings, reported to be on the market for £43.3million
Speaking in Property Week, Phil Dawes, the MD of D2 Real Estates who are acting for the States of Jersey Development Company on the sale of the 68,000 sq ft IFC 1 is quoted as saying:
 "It's under offer now and it's gone really, really well. It's going to set a new benchmark yield for the Channel Islands. It's not just the one party – we had about four bids at around the same level and about seven bids in total. It's about as positive as it can get for the Channel Islands investment market at the moment."
The second IFC building is currently being constructed, and is due to complete soon with half of the space leased to Sanne Group:
"We've got terms out on the majority of the second floor and strong interest in the ground and first floors as well, so that will be let in the next few months. The ground floor is going to be food and beverage and it's really important to get the right occupiers on that. We're prepared to hold out for the right occupier."
To read the original Bailiwick Express article, please click here.